PAINWeek remains a leader in continuing pain education! We are pleased to introduce a new learning activity developed to provide a practical framework for continuing professional development among pain management practitioners to positively impact patient care.
Become a Subject Matter Expert
Investing in the PAINWeek Advanced Education Certification series will enhance your standing among clinical peers in your practice environment. The immediate benefits of enrolling and completing these certifications include:
Receiving an Advanced Education Certificate

Publishing in the painweek.org "Next Generation in Pain Management" section

Opportunities to present a topic at PAINWeek Premiere and UpFRONT webinars

A discounted subscription on all PAINWeek CE/CME activities

1

5

-

25

hours

of

CE/CME

credit hours via

self-study modules with an assessment exam

2

-

5

hours of

live

virtual,

case-review

presentations with PAINWeek

expert faculty

Comprehensive final examination
Certification Content Areas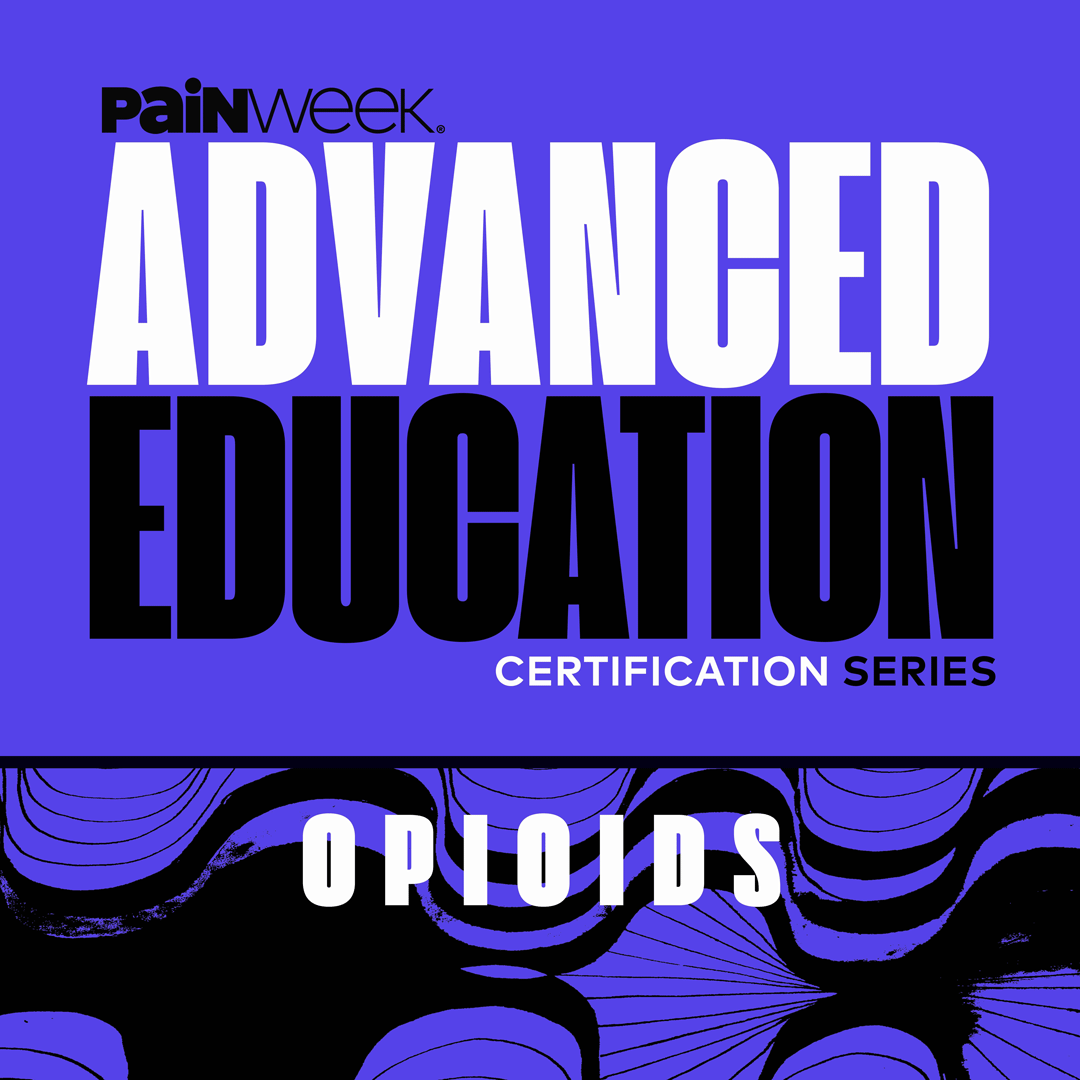 Over the last decade, healthcare providers (HCPs) have been on the frontlines regarding the use of opioid analgesics to manage chronic pain. Opinions continue to flourish, with many professionals gravitating to one extreme or another, either utilizing opioids too much, too little, or in some cases not at all. HCPs face medical decisions every day revolving around prescription opioid medication utilization. However, so few are armed with the education to make those decisions based on best practices, and thus do not have confidence in transcending the plethora of published guidelines. The need for opioid education has grown in relation to the increased scrutiny of treatment decisions by insurance companies and regulatory agencies. To address this need, PAINWeek has created the Advanced Education Opioids Certification Series to enable practitioners to successfully treat their chronic pain patients with a full understanding of the risks and benefits of this class of analgesics.
This certification comprises 20 hours, with 5 hours of live virtual, case-based discussion, along with 15.0 CE/CME credit hours.
Healthcare professionals are part of the supply chain of every prescription medication, although risks may arise once the products are transferred to another person outside of any healthcare relationship. Because of this, clinicians need to always progress, utilizing best practices in pain management to ensure safe and efficacious pain management to the highest degree possible. In the last decade, interest in cannabinoids—specifically cannabis, primarily CBD—has increased, as a nonaddictive alternative to opioid analgesics. Interest on the part of patients and practitioners has fueled an enormity of research to better understand the therapeutic potential of a plant that has been used medicinally for thousands of years. This Advanced Education Cannabinoids Certification Series provides an expansive understanding of a class of chemical compounds that may evolve into safe and effective analgesics.
This certification comprises 15 hours, with 4 hours of live virtual, case-based discussion, along with 11.0 CE/CME credit hours.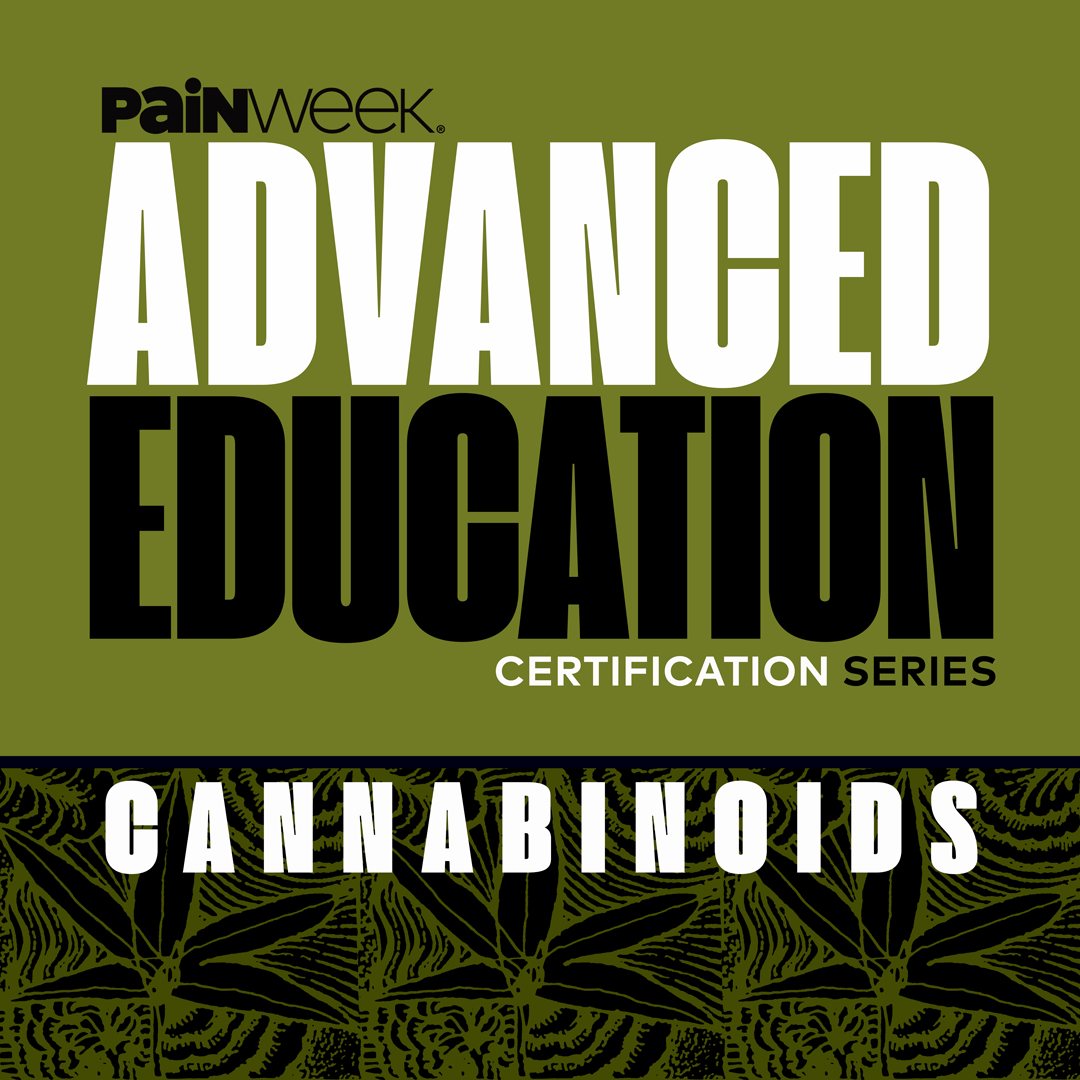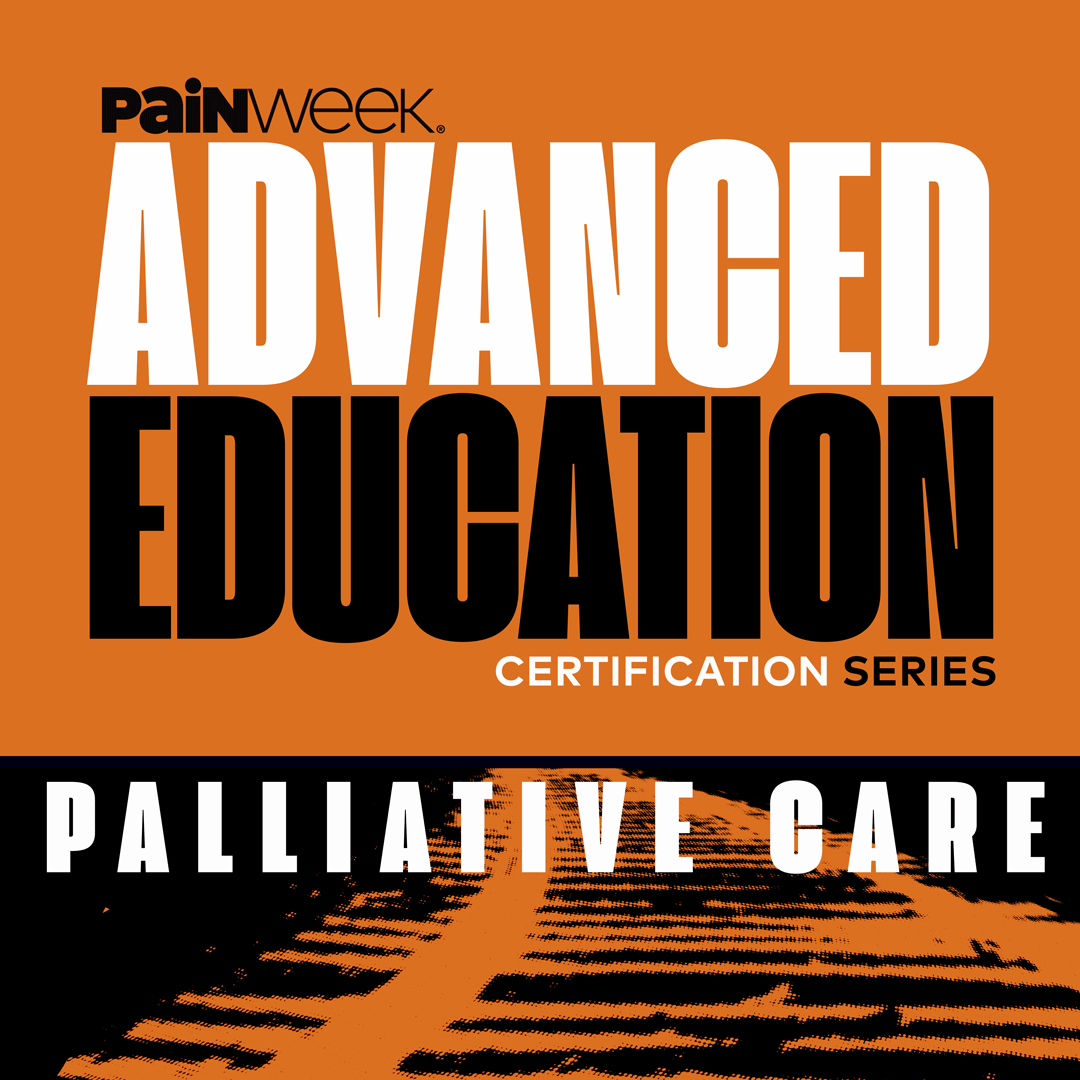 Palliative care has been described as an extra layer of support for patients and their families dealing with a serious or advanced illness. The Advanced Education Certification Palliative Care Series provides the learner with a broad spectrum of topics that will facilitate the development of a highly applicable skill set when caring for this population. The series begins with the origin of hospice and palliative care in the US, using data to support the impact of palliative care. Additional topics include an overview of communication and healthcare decision-making and psychosocial/spiritual/cultural care in serious illness. The balance of the series provides practice information on the assessment and management of physical pain and an opportunity to develop expertise in the pharmacology of nonopioid, opioid, and adjuvant analgesics. Participants will develop expertise in the management of nonpain symptoms including gastrointestinal, cardiopulmonary, neuropsychiatric, and genitourinary. We will also describe alternative routes of medication administration, deprescribing, and best practices in educating patients and informal caregivers. Rounding out this program will be 5 case-based sessions where learners can apply and pull together all the information taught in this series. Palliative care touches every field, every practice, and potentially every patient and family. This is an outstanding opportunity to acquire the skills to provide superior care to this vulnerable population.
This certification comprises 25 hours, with 4 hours of live virtual, case-based discussion, along with 20.0 CE/CME credit hours.
Most healthcare practitioners try to do the right thing by their patients, but legal case opinions involving controlled substance prescribing reveal they often fall short in documenting medical decision-making and risk mitigation efforts. This Advanced Education Medical/Legal Certification Series will equip frontline practitioners with the tools needed to understand the evolving federal and state framework within which they must operate and comply or face devastating consequences—for themselves and their patients. But don't fear the Reaper, the Licensing Board, or the DEA! This series has been developed for physicians, nurse practitioners, pharmacists, and other allied healthcare practitioners who wish to understand the back story regarding current DEA and licensing board actions against healthcare practitioners for inappropriate prescribing and dispensing of controlled medications. The review will be constructive in nature and designed to encourage improved documentation of critical aspects of patient care involving decisions about controlled medications and coordination of care with the patient's other healthcare practitioners. If the DEA or the licensing board come knocking, those who enroll in this series will be in an improved position to work with their legal counsel to mount a solid response to inappropriate controlled substance prescribing allegations.
This certification comprises 15 hours, with 5 hours of live virtual, case-based discussion, along with 10.0 CE/CME credit hours.
LAUNCHING 2023